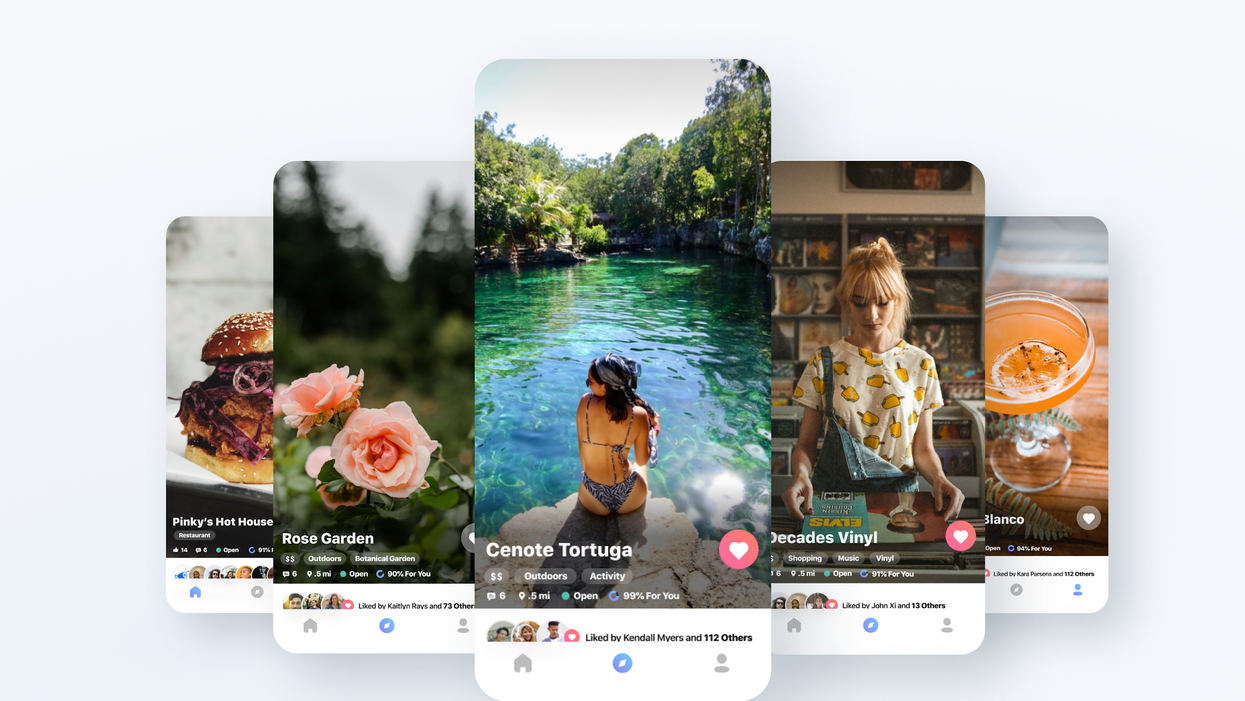 Matthew Rosenberg fell madly in love with a woman at Burning Man a few years back and started traveling the world with her living out of Airbnbs. But the excitement, he said, soon wore off as he found himself constantly planning for the next move.

The co-founder of mobile video editing app Cameo (not to be confused with the celebrity greeting app of the same name) created Welcome to make it easier to travel. A sort of social Yelp for travelers, the AI-fueled app launched in the Apple store on Thursday.
---
"I found myself in these beautiful places, and instead of enjoying the moment I found myself trying to figure out where we're going to go after," he said. "That meant looking through websites and maps and getting lists from friends. I don't want to worry about that because that's a great thing for tech to figure out."
There are 6.5 million listings in Welcome's database with more than 300,000 curated recommendations from around the world. Those include a map of museums and other events nearby.
Welcome uses "Street Team," professionals that capture custom footage of local eateries, venues and activities providing an immersive experience. Those videos are then placed in feeds.
Similar to other social platforms, Welcome has a feed that allows users to create and share from their profile. That data is then used to determine recommendations for the user. The app also captures account blogs, news articles and other online travel and food stories.
"When we travel, we don't plan the way that our parents did. I've never used a travel agent and I don't really follow itineraries," he said. "For this new generation, the way that people see the world, they will wake up in a place and ask themselves what do I want to do today?"
Rosenberg created the app with the help of his former co-founders at Cameo, Peter Gerard, Mark Armendariz, and Mark Essel, which was sold to Vimeo in 2014 for an undisclosed amount.

The app has three main views. One of them is a smart map that will show you concerts and other events. The second is where your likes are stored and the last tab is your feed similar to how Instagram works.
Welcome raised $3.5 million in seed funding from Accel Ventures, a global venture capital firm that has backed Slack, Spotify, Squarespace with participation from Lakestar Ventures.
Rosenberg said the funds will go toward building up better data points around the world.
"We're an app that always has the answer to where you should go now," Rosenberg said.