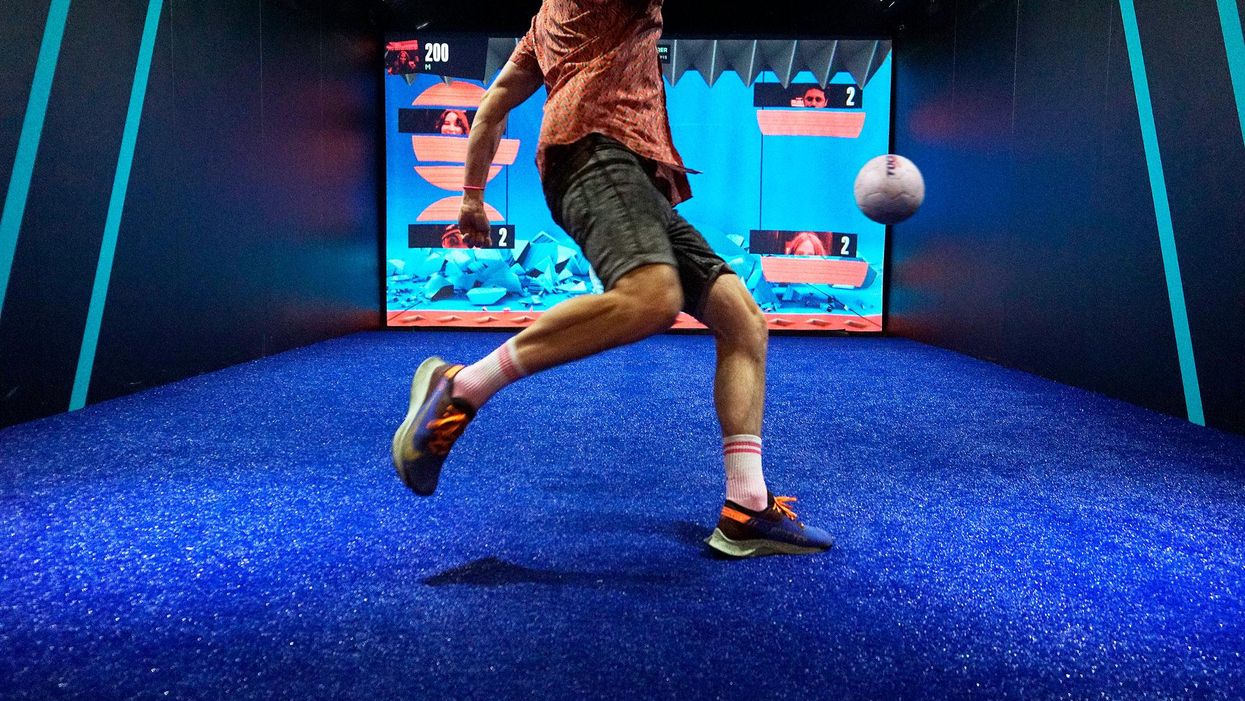 Former professional soccer player Eddie Lewis started TOCA Football to help teams improve their game with training, but has big plans to remake the company into a sports entertainment force.
---
This summer, TOCA Football will open a soccer-themed entertainment and dining venue in London meant to mimic how Top Golf gamified golf for a broad audience. The sprawling 30,000-square-foot location will offer cocktails alongside soccer-inspired immersive games, where groups can ward off zombies that appear on a 20-foot projector by kicking balls.
The move pushes the Costa Mesa training company that already has 14 indoor soccer training centers hosting youth and adult leagues deeper into the entertainment space.
"We think of ourselves as sports-slash-entertainment," said TOCA CEO Yoshi Maruyama, a former executive at DreamWorks, where he headed their global location-based entertainment efforts.
The company announced a $40 million Series E raise on Tuesday that will help fuel those ambitions. The raise brings its total funding over $105 million. The funding round was led by returning investors WestRiver Group, RNS TOCA Partners LLC and D2 Futbol Investors, and a set of new investors that includes Jared Smith, the co-founder of Qualtrics.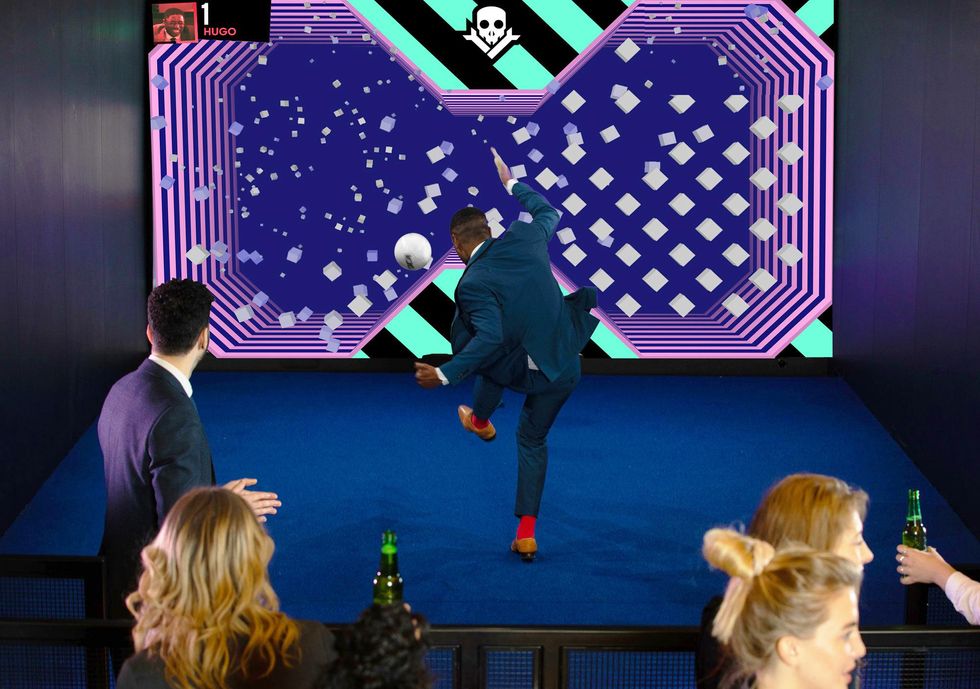 Courtesy TOCA Football
Maruyama said the company is planning to double their footprint over the next year and eventually erect 300 training locations in North America and over 100 so-called "TOCA Social" locations like the one set to open in London around the globe. The co-chairman of TOCA is the Top Golf executive chairman Erik Anderson.

"We intend to be ubiquitous, we intend to be omnipresent in virtually every market throughout North America," he said. "We will be known as the de facto training center for soccer in North America."
Founded in 2014, TOCA offers soccer players at all levels training that uses technology, including tools that measure the speed and velocity of their kicks and machines that replicate in-game conditions.
The technology is based on techniques Lewis came up with in college, which he credits with helping him succeed over his 14-year professional career.
The U.S. Women's National Team trains with TOCA technology and two-time Olympic gold medalist Abby Wambach joined TOCA's board of directors in 2020, Lewis added.
"What we've done is really sort of distilled down all of the most important technical elements of the game, and recreated an environment that allows you to train all of those different elements," he said.