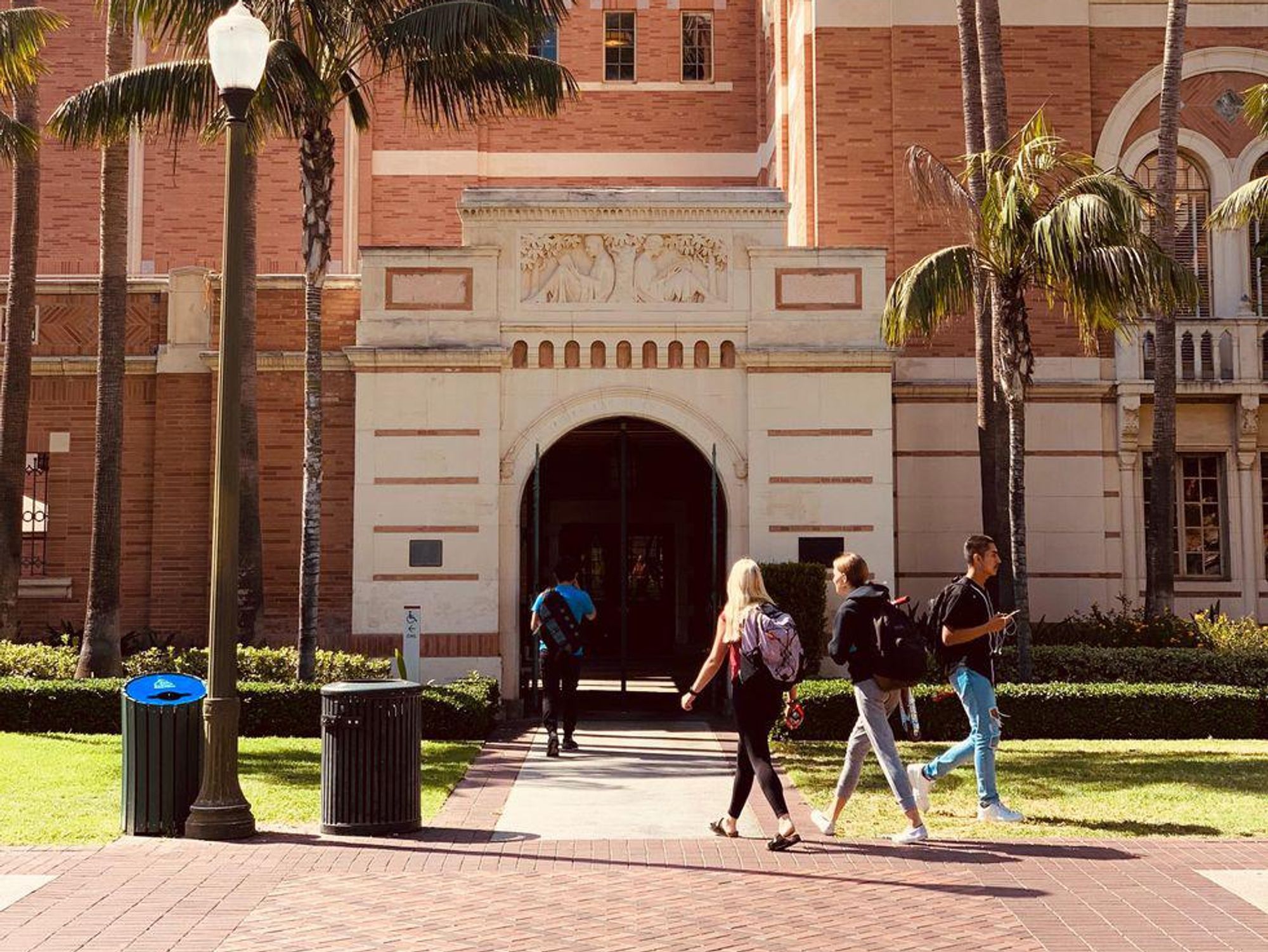 The University of Southern California was among a group of universities awarded a $15 million grant from the National Science Foundation to invest in and incubate startups.
The new program is called NSF Innovation Corps Hub: West Region. USC, UCLA and UC Riverside are among the participants, along with Caltech, the University of Colorado Boulder, the Colorado School of Mines, University of New Mexico and the University of Utah. The plan is to add more university affiliates as the program develops.
---
The colleges will identify potential startups and provide mentoring, campus resources and labs to help standout companies develop. Each university will also monitor work happening in campus labs that might lead to the next big company.
USC Viterbi School of Engineering will lead the program, guided by Dean Yannis Yortsos.
"There is a big diversity of the population in the West," Yortsos told dot.LA, "and so that's something that we also are going to focus on. The idea is to also engage more and more other institutions in this and keep increasing the footprint."
The program will look to invest in scientists, engineers and entrepreneurs who are people of color or "from the many diverse backgrounds of the Western United States."
It won't directly invest in startups. Instead it will look to connect startup companies to potential investors. "We are helping people demystify the process of innovation," Yortsos added.
The USC-led West Coast hub is one of five that the NSF is investing in. Each will receive $3 million every year for five years, contingent on progress milestones, rather than one lump sum upfront.
Yortsos said "the emphasis is on funding deep technology — by this I mean, technology that is not simply creating an app for something, but doing something that has fundamental technological value that can then essentially transform the landscape in different ways, whether this is bioengineering, defense, aerospace [or] artificial intelligence."
Yortsos pointed out that several big technology companies started with support from the government or NSF funds, including Qualcomm, which was created by USC Engineering School namesake Andrew Viterbi.
"Viterbi started with a startup and this startup was funded by National Science Foundation grants," Yortsos said, "then it became what is known as Qualcomm."
"Google, in some sense, came out of intellectual property that was developed by support within Stanford," Yortsos added.
The I-Corps Hub West will also give its startups opportunities to show off their work and court potential investors at technology scouting showcases and by leveraging its existing connections with accelerators and national laboratories. No companies have been selected for this year's class yet; the program begins in January 2022.
The National Science Foundation created the I-Corps in 2011, and a decade later is adding this division to focus specifically on emerging startups in West Coast markets. The NSF reports that since the program's ceration, roughly 1,280 colleges and universities have helped launch over 1,000 startups— and those companies have gone on to raise more than $760 million in funding.

Correction: This story was updated to clarify that USC was not the grant's sole recipient.