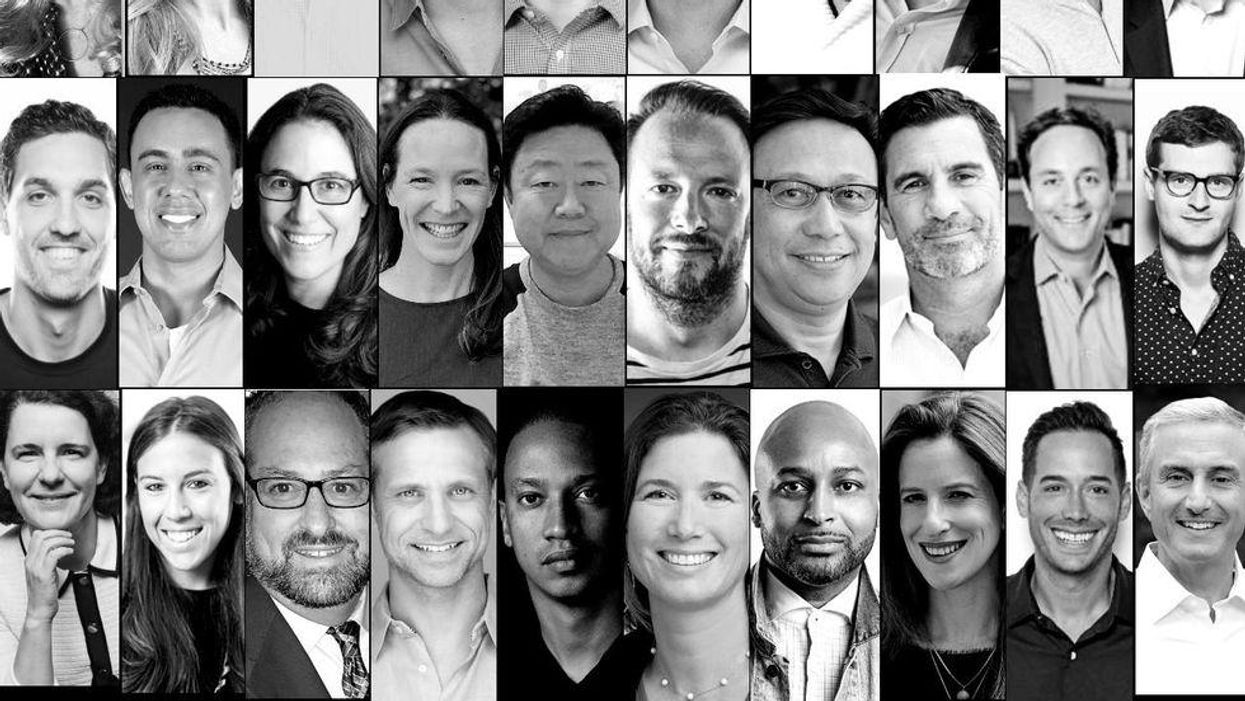 Top L.A. venture capitalists are benefitting from a white hot market.
This week, dot.LA published the first of several findings out of its quarterly poll of top Los Angeles venture capitalists. In short, those surveyed remain optimistic about the economic recovery and more than half say their companies saw valuations jump in the second quarter.
Among other findings:
All of the 33 investors who took the survey saw employee headcounts increase at their portfolio companies last quarter
Most VCs surveyed expect more hiring on the horizon
Some (36%) said they're having trouble retaining workers.
LA Startups To Watch 👀
MedTech Innovator has launched BioTools Innovator, a new virtual accelerator for genomics, personal medicine, targeted drug therapy and other life science startups.
Culver City-based startup Modern Animal is looking to grow by appealing to both overtaxed vets and the new rush of pet owners with its hybrid telemedicine subscription service. On Friday, it announced a $75.5 million investment to help do it.
Adway promises to pay drivers $50-$350 a month in what they call "passive" income by projecting ads on the side of their cars. This week, the nearly three-year-old company clinched a $6 million seed round led by Upfront Ventures.
Spinn, the maker of a coffee brewing machine that uses a unique "centrifuge process," has raised $20 million in a round of funding announced Monday. The startup says its focus on sustainability sets it apart from other at-home brewing machines.

#TechLA's Movers & Shakers This Week 📢
Rocket Lab this week successfully launched a satellite for the U.S. Space Force after a failed mission in May. MIT-trained engineer and serial tech entrepreneur Krisztina "Z" Holly writes that Rocket Lab's quiet launch represents the real reason to have faith in space exploration, rather than space tourism.

Rental services are finally coming to the masses. Los Angeles-based Arrive Outdoors is making the
technology behind its camping gear renting success available
to brands that want to add a "rent" button on a product detail page. The company also announced it has raised $4 million in Seed II funding led by Amino Ventures.
LA Tech and Venture Capital News 🗞
El Segundo-based Dibbs, which brands itself as "the only real-time fractional sports card marketplace," this week secured a $13 million Series A round led by Foundry Group, with star athletes like Chris Paul and Skylar Diggins-Smith also investing.
Meta Data Software, a company that organizes the massive content libraries at some of the biggest streaming services, is calling Los Angeles its new home.
New data from PledgeLA's survey of Los Angeles tech companies and venture firms shows there is still a big disparity in pay among women, Black and Latinx tech workers.
Even as sports events scaled down during the pandemic, Elysian Park Ventures saw an opportunity in the digital realm. Co-founder Cole Van Nice says COVID ultimately advanced the timelines for the sports industry.
Listen Up 🎙
Need a podcast recommendation this weekend? Here are some new pods we have for you:
Hear from Alex Friedman, the co-founder of LOLA, a feminine care brand created to address the need for more transparency in women's health, in the latest episode of the Behind Her Empire podcast. Listen on Stitcher | Apple Podcasts | Spotify | iHeart Radio
On this episode of the L.A. Venture podcast, veteran media investor Daniel Leff spills the truth about streaming services: everyone's chasing Netflix. Listen on Apple Podcasts | Stitcher | Spotify
🚨 ​EXTRA EXTRA 🚨
Hundreds of Activision Blizzard employees in Irvine and many more remotely walked off the job on Wednesday to protest a workplace culture they call misogynistic and toxic. The walkout came after workers decried the company's response to a lawsuit brought forward by a California agency that accuses Activision Blizzard of fostering a pervasive "frat boy" culture. At their protest, they called on the company to be more transparent in its hiring practices.
Olympics viewership on NBC is taking a dive. New data shows a 36% decline from the 2016 Games across all NBC's platforms, which include its linear TV channel, Peacock and NBC Sports digital.
LA Tech and Venture Capital Events 💬
Immersive gaming experiences took a hit during the pandemic as venues shut down, but industry leaders expect them to come roaring back as people seek greater connections and the industry grows. This week, dot.LA hosted an intimate gathering at the immersive Two Bit Circus in downtown Los Angeles. Watch the video and sort through photos of the event.

Other upcoming Southern California events in the tech and startup scene in August:
Is your organization having an event? Let us feature it in our newsletter! Email luis@dot.la.
Am I doing this right? 🤔
Throw me feedback, compliments or questions on this newsletter at luis@dot.la or on Twitter at @rungomez.