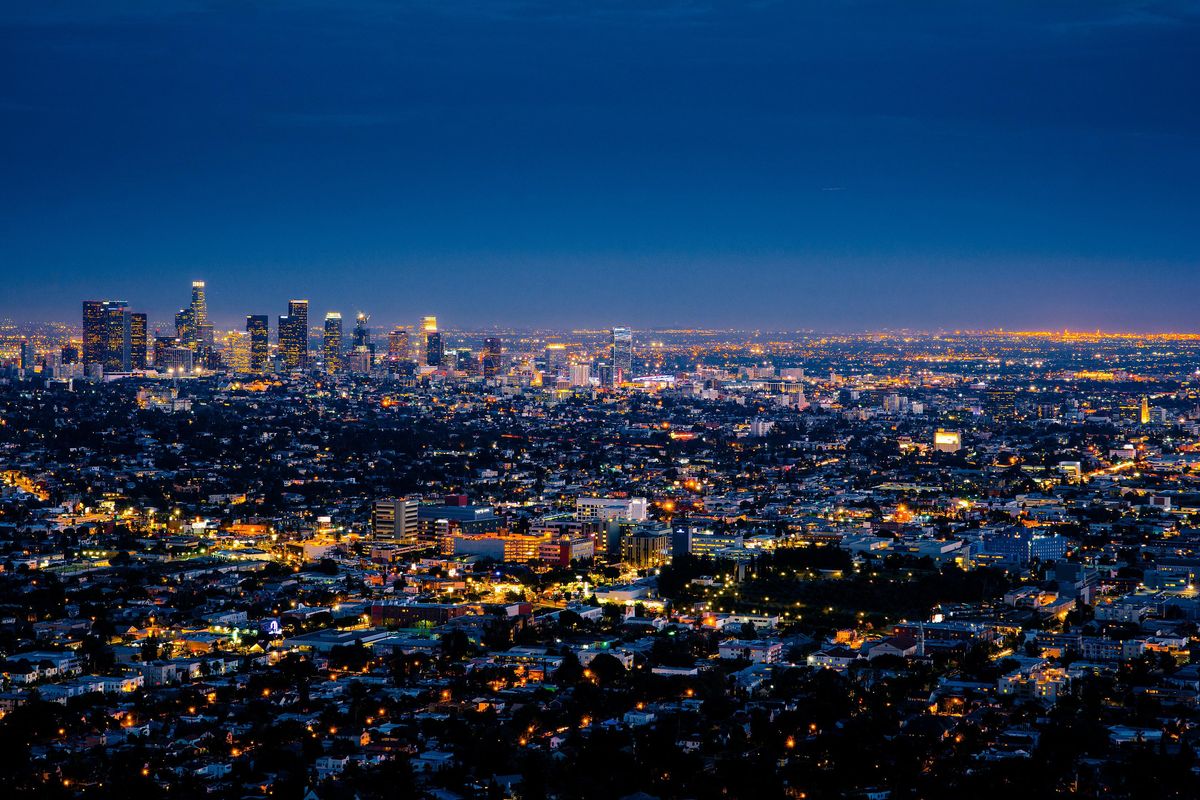 The third quarter of 2021 has been a particularly good one for L.A. startups. That's the conclusion reached in two reports released this week — one that says startups closed a record 261 funding deals and another that recorded a growing trend in "mega-deals."
Here's the gist of those two reports:
While L.A. startups closed more funding deals in Q3 this year, there was a noteworthy drop in the total amount of funding raised — from $6.1 billion in Q2 to $3.3 billion in Q3. L.A. startup deals are increasing but the region is still trailing behind the two other major startup hubs, New York (with 504 deals closed) and the Silicon Valley (with 771 deals closed).
Mega-deals, those worth at least $100 million, are becoming more common. California predictably saw the most deals of any state by a wide margin (3,813 so far), followed by New York (792). In the Los Angeles area alone, Pitchbook tallied 1,201 deals totaling $27.5 billion in value as of September 30, 2021.
LA Startups To Watch 👀
👉 Tala. The PayPal-backed fintech startup is looking to develop a mass-market crypto product thanks to a $145 million Series E raise this week.
👉 Artie. The Los Angeles-based gaming startup backed by NBA star Kevin Durant raised nearly $36 million this month to deliver a different kind of mobile game.

👉 Grounded Foods. The L.A.-based food startup, is aiming for the larger vegan market with the launch of its variety cheese that doesn't come from cows. The company said Wednesday it raised $2.5 million in funding from investors.
👉 Curious Cardinals. The startup bills itself as more than a tutoring company, connecting thousands of middle and high schoolers with college students who teach them specialized topics.
👉 Shop Latinx. Shop Latinx targets the millennial and Gen Z Latina in the U.S. And during the pandemic it saw a spike in sales.
#TechLA's Movers & Shakers This Week 📢
➡️ The Latino/ white wealth gap is staggering. One L.A.-based startup wants to help by giving Latinx individuals financial advice for saving and eliminating debt. Suma raised $2 million recently to expand its operations and launch apps.
➡️ Clash relaunched this week with new features that give creators the ability to shoot and edit videos in-app, share their content and earn.
➡️ The Rattle, which operates a studio in Silver Lake and acts as a startup accelerator and art co-op working space, announced this week its first investments into some Los Angeles projects.
LA Tech and Venture Capital News 🗞
🗞 Cornerstone OnDemand, which was founded in 1999, had been publicly traded for over a decade. Its shareholders this week voted to take the company private.
🗞 ARHT Media, a Canadian-based hologram company, is giving WeWork members the chance to bring in executives virtually via its hologram technology.

🗞 Twelve companies came together this week for Techstars' Demo Day to show off a stroke-detecting wristband and an app for home renovation. Missed it? You can check out the video here.
🎙 Listen Up 💬
Need a podcast recommendation this weekend? Here are some new pods we have for you:
🎙 Angela Sutherland wanted to give parents an organic option to heavily processed and high-sugar baby food. Sutherland joined the Behind Her Empire podcast this week to talk about her baby food delivery service Yumi. Listen on Stitcher, Apple Podcasts, Spotify, iHeart Radio or wherever you get your podcasts.
🎙 Investing in companies like Dollar Shave Club and Cameo,
Matt McCall
joins this week's LA Venture podcast to talk about his entrepreneurial journey. Listen on
Apple Podcasts
,
Stitcher
,
Spotify
or wherever you get your podcasts.
🚨 ​EXTRA EXTRA 🚨
🗞 Thousands of Hollywood film workers are on the cusp of a strike if studios don't reach an agreement by Monday, Oct. 18.
🗞 Star Trek actor William Shatner briefly crossed into outer space aboard Blue Origin's New Shepard suborbital spaceship.
🗞 The pandemic grounded offices to a halt. One California nonprofit found a better use a better use for tech hardware sitting unused in them ny donating them to Black and Latino students in need. Meet reWerk and the tech investor who stepped up to bridge the gap.
LA Tech and Venture Capital Events 📅
Check out these upcoming Southern California tech and startup events in October:
Is your organization having an event? Let us feature it in our newsletter! Email luis@dot.la.
Am I doing this right? 🤔
Throw me feedback, compliments or questions on this newsletter at luis@dot.la or on Twitter at @rungomez.