Weekly Tech Recap: Students Rely on Apps To Get Back To School Safely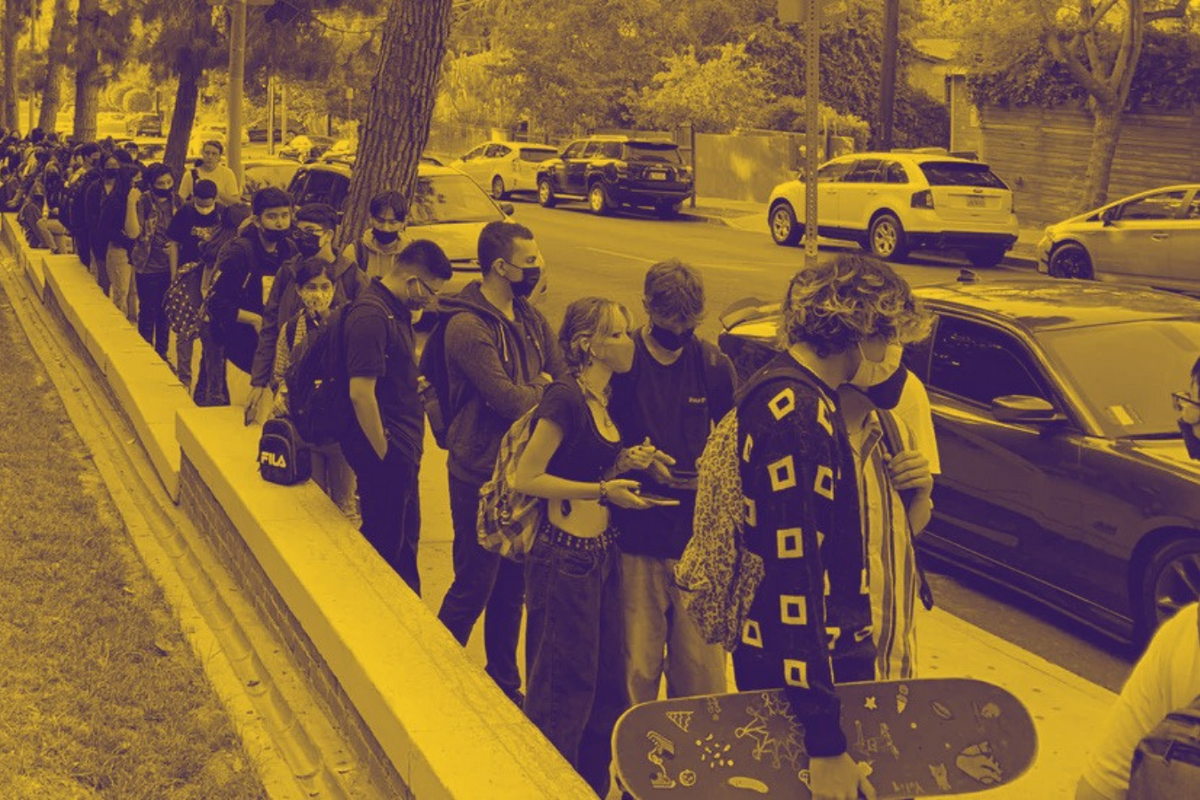 The marriage between tech and public health played a big role in the return to in-person schooling in Los Angeles this week. As a step to prevent COVID outbreaks at its schools, the Los Angeles Unified School District deployed its Daily Pass web portal to verify the testing and vaccination status of every student and teacher.
Although LAUSD's Daily Pass encountered some glitches on the first day of school — causing long wait times for students and parents at some schools — the digital pass continued to work as intended the remainder of the week.
Other school districts have begun to implement their own COVID testing and vaccination protocols, but LAUSD's Daily Pass is said to be the first of its kind in the nation.

LA Startups To Watch 👀
🚀 Rocket Lab is getting ready to go public next week. The Long Beach space company is expected to arrive on Wall Street valued at $4.1 billion.
🌲 Aspiration, the sustainable banking company backed by celebrity investors including Leonardo DiCaprio and Drake, plans to go public via a SPAC in a deal valued at about $2.3 billion.
🎟 As creators host more online events, the founders of the L.A.-based startup Afterparty want to make it easier for fans to get their hands on crypto tokens and tickets.
💰 Los Angeles-based
Super
, a platform that went into public beta this week, aims to make it easier for creators to build revenue models that fit their unique approach.
#TechLA's Movers & Shakers This Week 📢
⬆️ Launch House is expanding beyond Southern California. The accelerator-like program for startups plans to expand to New York and other locations this fall.
🚗 RepairSmith has raised $42 million in a Series B round with plans to expand its at-home service to major U.S. cities by next year.
🕹 As Playstation and Oculus bring virtual reality mainstream,
ForeVR Games is positioning itself
to welcome the market with new games. The L.A.-based startup just got another $7 million to turn real-life sports into virtual reality experiences.
LA Tech and Venture Capital News 🗞
⚖️ In a blow to Uber, Lyft and other gig economy startups, a California Superior Court judge ruled Proposition 22 unconstitutional and unenforceable Friday night.
🎞 Anthony Hopkins' new movie isn't coming to theaters or Netflix. Instead, the L.A.-based startup Vuele is releasing the actor's new film as an NFT, the first of its kind for a direct-to-consumer, full-length feature movie.
🚲 Bird had quite the news week, first announcing that its electric scooters are now searchable on Google Maps. The Santa Monica-based company also unveiled a new Bird Bike during a fairly uplifting revenue call this week.
⚡️ EVgo announced this week a new pricing plan for its charging stations that will be based on peak hours of the day and how many kilowatts were used. It goes into effect next month.
🥦 Apeel Sciences, a Santa Barbara-based company whose edible coating helps extend the shelf life of produce, announced this week it raised $250 million in a Series E round that brings its valuation to $2 billion.
✅ This week,
Emotive welcomed
SaaS veteran and former investor Matt Cooley as the new president and chief operating officer of the SMS marketing platform company.
Listen Up 🎙
Need a podcast recommendation this weekend? Here are some new pods we have for you:
🎙 Before she built her empire, Vicky Tsai quit her job and overcame a fear every entrepreneur faces when launching a product: What if I fail? Today, Tsai is the founder of TATCHA, a Japanese beauty brand that sold to Unilever for a reported $500 million. She spoke to the Behind Her Empire podcast on the philosophy that helped her rise to success.
🎙 On this week's episode of the LA Venture podcast, Digitalis Ventures partner Drew Taylor talks about broadening the company's investment from human healthcare to animal wellness.
🚨 ​EXTRA EXTRA 🚨
😔 VidCon 2021 has been cancelled. Organizers for the conference — a major gathering of content creators, influencers and social media platforms — said the decision was reached this week amid heightened concerns over COVID-19 and the delta variant and California's health and safety mandates.
🎶 Column: Record labels aren't the only way to get music out there anymore. Companies like Splice and Epidemic Sound are giving musicians platforms to reach new audiences. Nick Voorhees writes that the post-label music industry has arrived.
LA Tech and Venture Capital Events 💬
Check out these upcoming Southern California events in the tech and startup scene in September:

Is your organization having an event? Let us feature it in our newsletter! Email luis@dot.la.
Am I doing this right? 🤔
Throw me feedback, compliments or questions on this newsletter at luis@dot.la or on Twitter at @rungomez.