Weekly Tech Recap: VCs Name 5 Top Ecommerce Startups in LA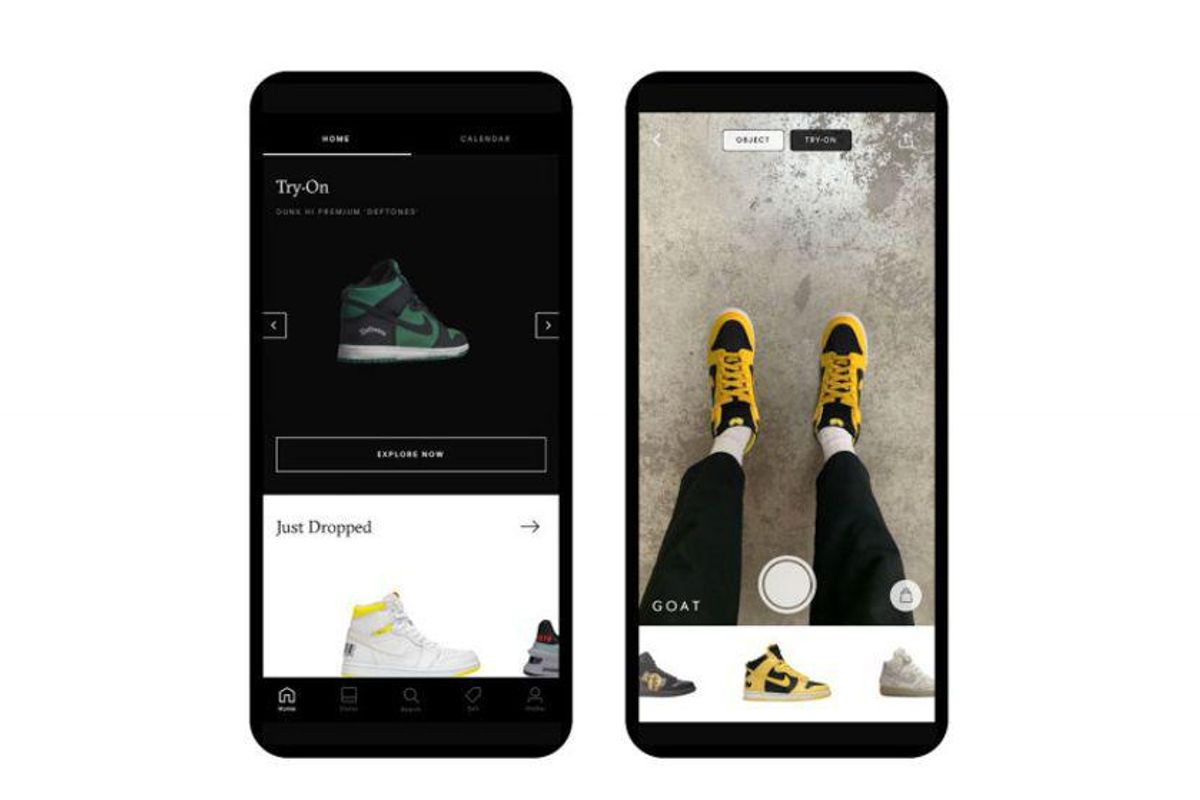 Venture capitalists have poured $384 million into ecommerce startups so far this year. But which are most favored by VCs in Los Angeles?
Our most recent survey of the top venture capitalists in the region laid out their picks as part of our sentiment survey. Let us tell you about them without naming them:
one is a sneaker marketplace that ascended into unicorn status in 2020
one describes itself as the TikTok of ecommerce
one has software that allows companies to transition Shopify-based stores into mobile apps
one is an ecommerce store that's expanded into brick-and-mortar locations to sell living space products
one says it can cut the cost of branding by hooking you up with the manufacturers directly
Get the full lis here.
LA Startups To Watch 👀
🚙 Manhattan Beach-based electric vehicle maker Fisker and its Taiwanese manufacturing partner Foxconn plan to make their sub-$30,000 EV here in America. The company said they're scoping out three sites in the U.S., and potential expansion in Asia.
🚛 North Hollywood-based company Xos made a big splash this week with an announcement that it will supply FedEx with a fleet of electric delivery trucks. Now it says it's launching a mobile charging station on the go.
🔬 In a deal that could be worth up to $875 million, Appia Bio will work with Kite Pharma to create breakthrough cancer drugs. Specifically, the two will develop CAR-T cell therapies, a promising new treatment that aims to eliminate cancer cells and strengthen the immune system's ability to flag and fight these cells in the future.
💵 Trust, a Santa Monica-based startup launched by a group of former Snap employees, has raised $9 million to make the advertising process friendlier for smaller ecommerce companies and direct-to-consumer brands.
🧦 Rent-a-Romper, a kids clothing startup from the Los Angeles Cleantech Incubator (LACI), just made its first acquisition and raised a $150,000 angel round. The L.A.-based company says it wants to disrupt fashion by renting clothing to parents of fast-growing children.
🚌 Exactly one year after laying off 60 people due to the pandemic, youth transportation startup HopSkipDrive this week raised $25 million in new funding, its largest round to date. The company says it will use the funds to expand its operations from 16 to 30 new markets.
#TechLA's Movers & Shakers This Week 📢
👋 Jukin Media, an L.A.-based powerhouse of user-generated content, has made its exit. The company was acquired this week by Trusted Media Brands, a New York company that owns and publishes "Reader's Digest" and "Taste of Home."
🛍 Los Angeles-based Upscribe, which is coming out of stealth after nearly two years, thinks the subscription model is the future of ecommerce. This week, the company secured a $4 million seed round led by Uncork Capital.
🔋 Los Angeles-based Nanotech Energy announced Tuesday it raised $64 million in Series D funding to help the company expand its graphene battery operation.
⚡️ Arcadia-based Electric Vehicle Charging Stations, or EVCS, is revamping nearly four dozen stations along the West Coast Electric Highway, a corridor that extends from the Pacific Northwest through Southern California.
🚀 Rocket Lab, the Long Beach-based space systems company, is heading into orbit again. This week it said it will launch the first of three back-to-back satellites later this month as part of a multi-launch agreement with BlackSky, a global monitoring company.
💰 UNest, a Los Angeles-based fintech company, this week acquired Kidfund to expand its user base by around 30,000 users. The company says it wants to help parents save money for their kids' college tuition.
LA Tech and Venture Capital News 🗞
💡 Investment in medical imaging AI has skyrocketed, from $1.6 billion in 2019 to $2.6 billion in 2020, according to one Pitchbook analyst. But despite the sweeping promises of this technology, doctors remain largely distrustful of it.

🚦 In Los Angeles, city leaders have introduced a motion to create an electric vehicle master plan. This plan brings together all of the existing moves by the city and the L.A. Department of Water and Power to create a "roadmap" for electrification of vehicles.

💰 LA Tech Cares, a Los Angeles-based initiative run by a trio of venture capital partners, raised $200,000 to donate to the L.A. Education Recovery Fund for summer school programs.
📲 Column: Authentic human-to-human connection is getting harder to discover and strengthen on social media. Former Zillow executive and dotLA co-founder Spencer Rascoff says these three startups are disrupting social media. His new venture, 75 & Sunny, is incubating and investing in them.
Listen Up 🎙
Need a podcast recommendation this weekend? Here are some new pods we have for you:
🎙 Beatrice Dixon, founder of The Honey Pot Company, launched her empire from her kitchen. The entrepreneur tells the Behind Her Empire podcast that while her product took a lot of trial and error, she never doubted herself or the product's potential for success. Listen on Stitcher, Apple Podcasts, Spotify, iHeart Radio or wherever you get your podcasts.
🎙 137 Ventures was one of the early investors of SpaceX. Now, its founder and managing partner Justin Fishner-Wolfson reveals how and why a bet on a rocket company paid off. Listen to his interview in the LA Venture on Apple Podcasts, Stitcher, Spotify or wherever you get your podcasts.
🚨 ​EXTRA EXTRA 🚨
📈 Disney made Wall Street very happy this week. The company said its parks have returned to profitability and its flagship streaming service, Disney Plus, added 12.4 million subscribers between April and June. Disney also said it is making streaming a top priority given that revenue from its services, which include Hulu and ESPN Plus, made up a quarter of its total revenue of $17 billion for the second quarter this year.
🚕 Motional's self-driving cars are coming to Santa Monica. The company said this week it is expanding its West Coast operations and it is doubling its staff to boost its research and development efforts in and around L.A. and test its new "robotaxi" in the area for the first time.
🚗 Southern California is helping Volvo make a smooth entrance into the electric vehicle market. In June and July, Volvo Cars USA reported sales of plug-in hybrid and fully electric versions of its cars made up more than half of its sales in California.
LA Tech and Venture Capital Events 💬
Check out these upcoming Southern California events in the tech and startup scene in August:

Is your organization having an event? Let us feature it in our newsletter! Email luis@dot.la.
Am I doing this right? 🤔
Throw me feedback, compliments or questions on this newsletter at luis@dot.la or on Twitter at @rungomez.