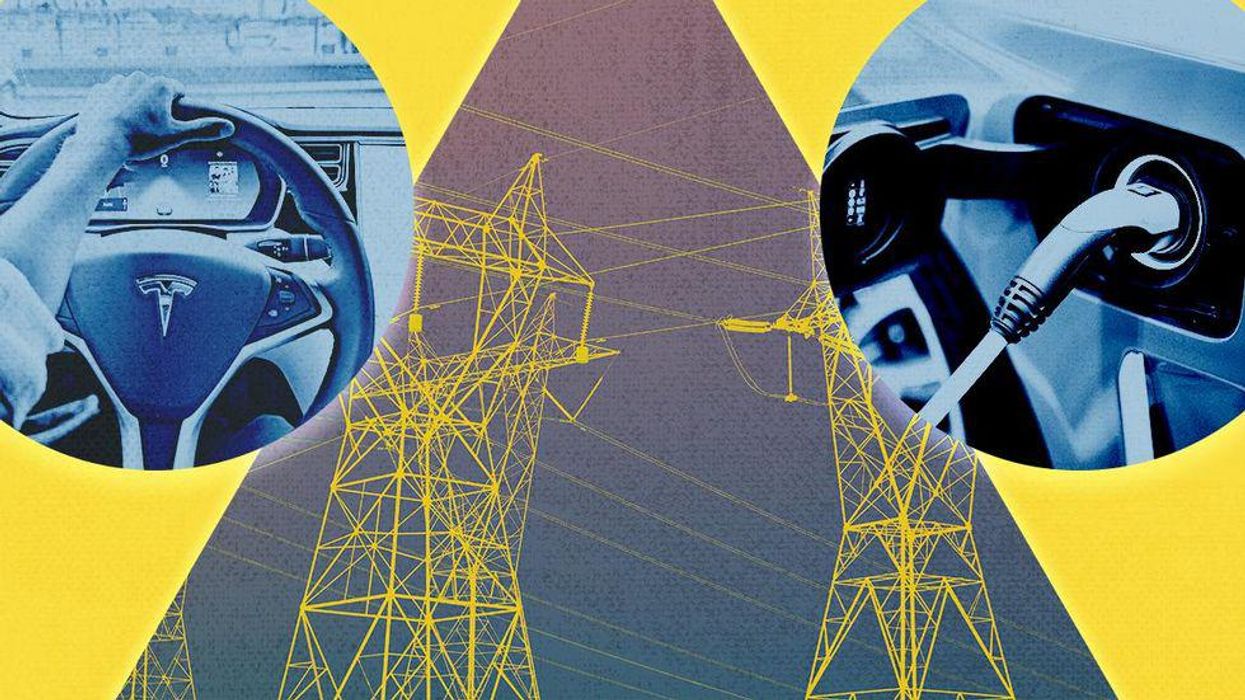 This week in L.A. tech and startup news: Fintech Dave announced plans to go public via a SPAC. LegalZoom filed for an IPO. Lightspeed bought SoCal retail sites Ecwid and NuORDER, and startups Dispo, StoryFile, ImaginAb and Relativity Space raised funding.
LA's EV Incentives Explained
Southern California residents — especially those living in L.A. — are well positioned to take advantage of rebates and incentives for electric vehicles. In addition to the $1,500 California Clean Fuel Reward and $7,500 maximum federal EV tax credit, L.A. residents can get a $500 rebate toward the purchase of home chargers through the the LADWP.

Techstars' New Space Startups
Techstars' Space Accelerator took off this week with its third class of space-related companies. They make everything from AI-powered smart cameras to technology that can anticipate celestial collisions. Get to know them here.
BallerTV's Plan to Let High School Athletes Earn
Should high school athletes be able to make money from endorsements? Youth sports streaming platform BallerTV is creating NFTs for student athletes. The organization that writes the rules for high school sports says it will "completely disrupt the high school environment."
A New Marketplace for Creative Educators
Encantos, the L.A.-based children's book publisher-turned-edtech startup, plans to include a creator platform on its learning app that will roll out this fall. "Where Roblox as a creator platform connects gamers and developers, we're going to be connecting creators and kids," its CEO says.
Fisker's Climate Neutral Car
Henrik Fisker announced plans for what could be the world's first "climate neutral" vehicle, a car that will be built with the lowest-possible effect on the environment — from how the parts are sourced and assembled to the way it's charged and recycled. "We will prioritize partners with stated pledges to achieve climate neutrality," Fisker said.
How NFTs Are Changing Gaming
What if in-game purchases were also an investment for gamers? Los Angeles-based Mythical Games is bringing NFTs into the gaming world, raising concerns for some that game developers will focus more on the investment opportunity and less on the quality of gameplay.
Vaccination Proof (Not 'Passports')
As L.A. reopens, businesses will have to choose how (or whether) to verify their customers are vaccinated. The county has partnered with Healthvana to offer Angelenos digital cards they can use to share their vaccination record without losing or damaging the physical copy.
Talking to the Past Using AI
Los Angeles startup StoryFile creates interactive videos that archive personal stories and parse them using artificial intelligence, allowing future audiences to ask subjects questions about their lives — including, most recently, the two living survivors of the 1921 Tulsa Race Massacre.