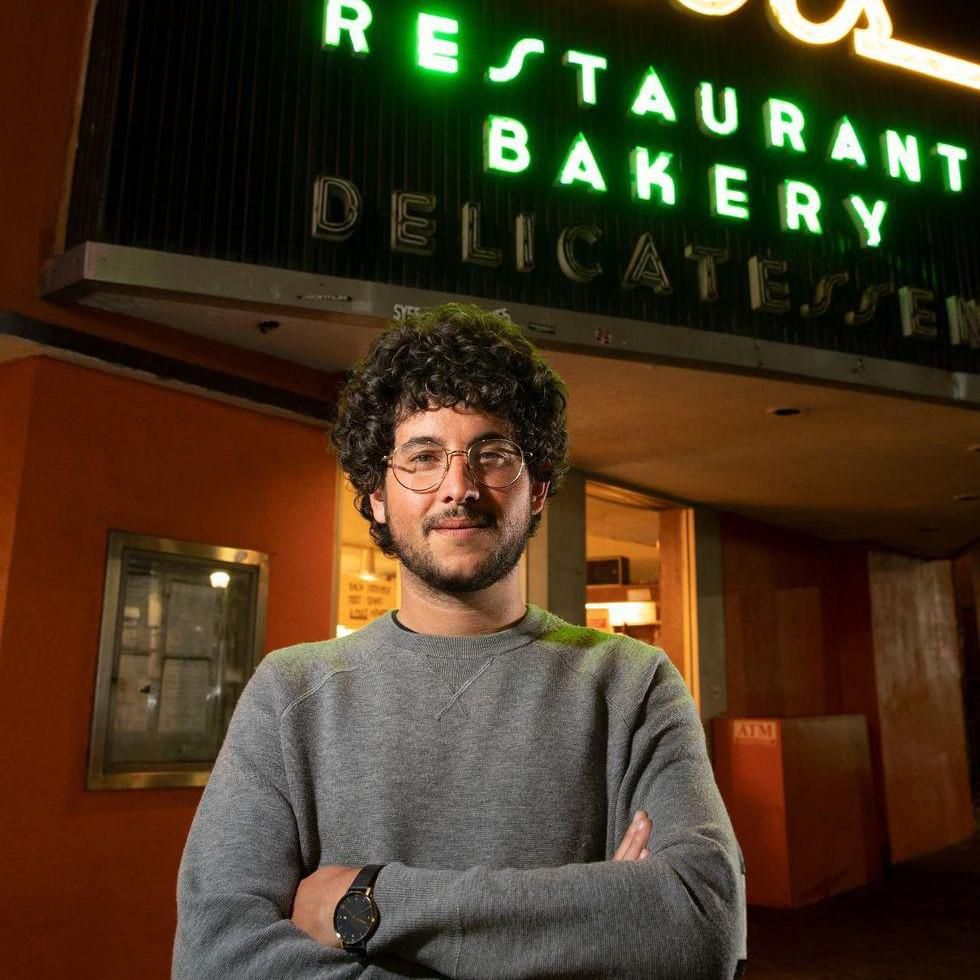 This week in L.A. tech and startup news: California businesses reopened and the state updated its guidelines for workers and rolled out a vaccine verification program. Short video platform TrillerNet plans to go public. Faraday Future and Canoo announced their plans to manufacture electric vehicles. Capsida partnered with CRISPR Therapeutics, and startups Formative, Heliogen and Kindra raised funding.
Ordermark, NextBite — and What Comes After COVID
Alex Canter, the heir to L.A.'s beloved Canter's Deli, built a multimillion-dollar business that helped mom-and-pop restaurants survive during the pandemic. But as his new venture gains steam, many restaurateurs are wondering whether it's feeding them business, or cannibalizing their customers.
Airdropped Tacos: This Summer's Drone Delivery Boom
Later this month, Costa Mesa-based El Pollo Loco, known for its fire-roasted chicken, will test "Air Loco," its drone delivery service that will take food from its kitchens to customers' backyards. As more diners came to rely on delivery during the pandemic, restaurants are looking for alternative cheaper and more efficient ways to bring food to customers' homes.
TrillerNet Plans to Go Public at $5B Valuation
On the heels of launching a subscription service to solidify its ongoing shift into live events, TrillerNet — owner of short form social video app Triller — is preparing to go public via a direct listing, according to a source familiar with the matter.
Documentary Plus Gives Filmmakers a Cut of Their Data
Streaming service Documentary Plus is doing what Netflix never has – sharing detailed data with filmmakers about who is watching their creations. "My hope is by doing this we spark a very real conversation about who has the right to that data, who owns that data and what should it be used for," says the founder of the studio behind the streaming service.
Bill Gross' Big Sunny Dream Gets Funding
Heliogen CEO Bill Gross wants the company's Lancaster thermal energy facility to power heavy industries like cement and steel processing and replace fossil fuels with entirely renewable energy. On Tuesday, the company got a $108 million boost to deploy the system around the world.
LA Space News: Mars Missions and Orbiting Hotels
Long Beach-based aerospace manufacturer Rocket Lab landed a contract with NASA to design a twin Photon spacecraft for a Mars mission that will begin in 2024.
Meanwhile, Fontana-based space construction company Orbital Assembly is working on autonomous robots that can build luxury hotels in space.
The New Crop of SoCal Life Science Startups
Twenty-seven startups based in Southern California academies from Caltech to USC and the UC system presented their ideas to investors. It was all part of this year's First Look SoCal Innovation Showcase. We profiled three promising teams that took part.
Using NFTs to Give Black Dance Artists Credit for Their Creations
Black creators aren't often credited or properly compensated in the fragmented, copycat world of user-generated media. NFTs could offer one way to change that. This weekend, an L.A.-based entertainment startup is auctioning off holograms to do just that.